Are you bored by the same old monotonous Feng Shui talk that sounds like a University lecture?
Rated by event planners and corporate organisers to be the "Best & Most Entertaining Feng Shui Master" when it comes to presenting a Feng Shui talk, David Tong is always in high demand for his ability and skills of connecting with the audience and brings laughter and surprises to your corporate event. The huge number major corporate client list below that engage David's services for their important events speaks well of his popularity and trust in him. You can also check out photos of his past engagements by clicking on the "Past Seminiars & Talks" link on the right panel.
Our principal consultant, David Tong, is a multi-talented individual. Armed with a deep knowledge of Chinese Metaphysics, Conjuring Arts/Magic and Technology, he combines these passions together to create a dynamic, entertaining and informative presentation that guarantees success in every of your event.
We understand that in such events, entertainment is the key word. All our talks are designed to bring lots of laughter and interactions with your clients or staffs, while at the same time, armed them with useful knowledge that they can bring home to apply immediately. We cannot tolerate those traditional boring "lectures" where the presenter read line by line from the slides, hence you will not find any in our talks and seminars!
Our expertise is in creating and customising Feng Shui seminars and talks that is specially interwoven with conjuring arts/magic to illustrate key points and messages, creating an event that your audiences will never forget!
David Tong is the ONE & ONLY Feng Shui master in the world to infuse magical arts into a Feng Shui talk, creating a truly unique experience for your clients and guests.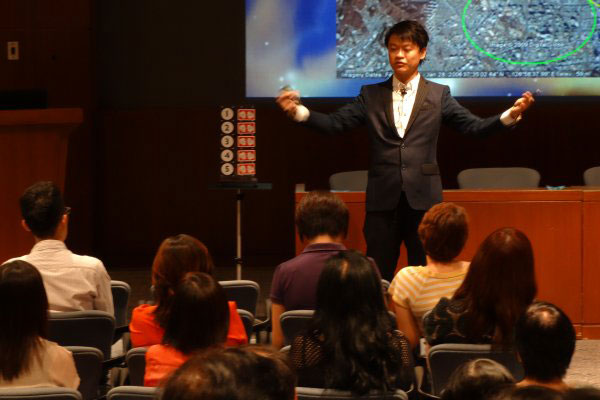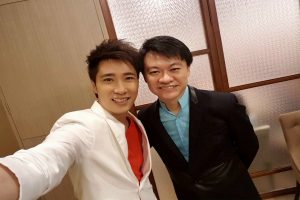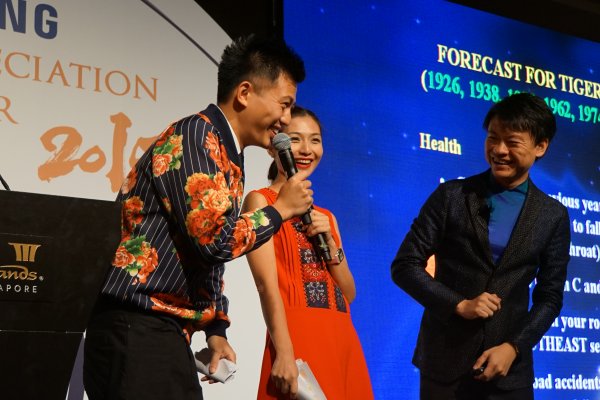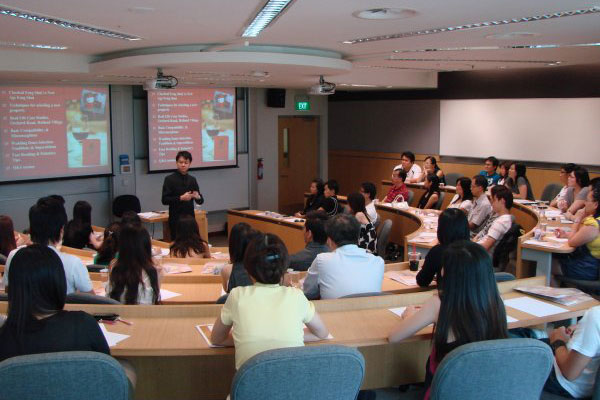 Be prepared to be amazed as dollar bills multiply right in front of your eyes as David demonstrates how Feng Shui can be used to enhance a person's wealth luck, while at the same, not an instant get rich formula. In another instance, David is able to predict numbers or playing cards randomly chosen by the audience way before the event starts to demonstrate how Feng Shui, if done correctly, can be used to predict what will happen to the occupants of a house, even before they move in! For events with large stage, David can magically produce "Snow Flakes" confetti from empty hands to show how Feng Shui and Bazi can be used to make a person's dream come true. Many other surprises await you in our unique and exciting seminars and talks!
David defies the common belief that "Secrets of Heaven Cannot be Disclosed (天機不可洩漏)" and shares his knowledge of Chinese Metaphysics generously for the benefit of everyone. Our seminars and talks are power-packed with authentic Classical Feng Shui techniques that your audience can apply immediately when they get home.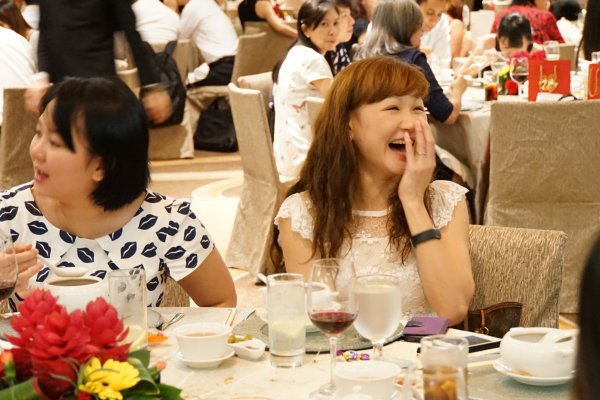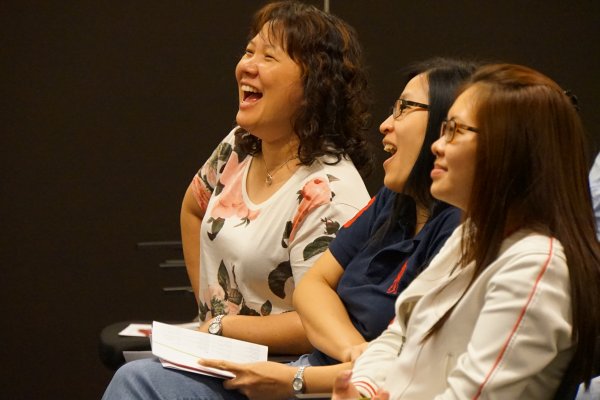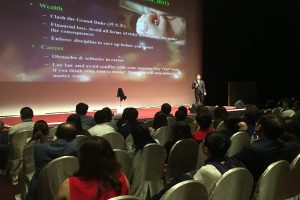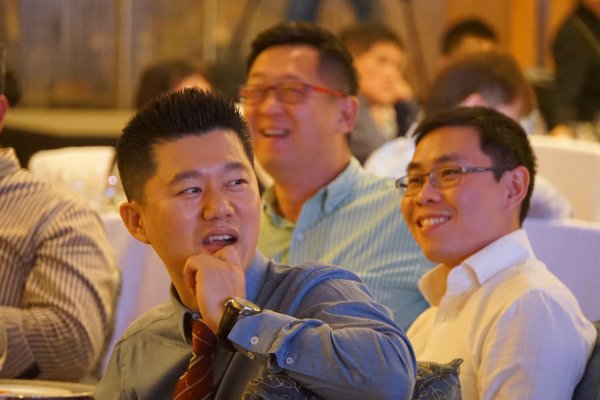 Some of the major organisations that had invited David to give seminars & talks, pre-event roadshows etc for their staffs and clients include:
Standard Chartered Bank
SKAL Association
National University Hospital (NUH)
American International Assurance Company (AIA)
The Ritz Carlton, Millenia Singapore
Shangri-La Hotel
Amara Singapore
Nexwave Telecoms Pte Ltd
Singapore Management University (SMU)
CMC Markets
Jardine OneSolution
Rotary Club of Singapore West
Keppel Corporation
Ministry of Defence (MINDEF)
DHL
50Plus Expo 2011 (Suntec City)
Global Maritime & Port Services Pte Ltd
Daikin Airconditioning (Singapore) Pte Ltd
Tuas Power Supply Pte Ltd
The Cathay Restaurant
Singapore Press Holdings (SPH)
Singapore Turf Club
Nikon Singapore Pte Ltd
SMRT
Transmedic
Cycle & Carriage
Brother International Singapore Pte Ltd
AXA Singapore
Forlino Italian Restaurant
NTUC Income
Shangri-La's Rasa Sentosa Resort
Max Atria (Singapore Expo)
CIMB Bank
RealStar Premier Group Pte Ltd
DSO National Laboratories
Crédit Industriel et Commercial (CIC)
Jetstar
Royal Plaza on Scotts
Liberty International Underwriters
Resorts World Sentosa (RWS)
Alila Villas Soori (Bali)
Resorts World Sentosa (RWS)
Starhub
SLP International Property Consultants Pte Ltd
Prudential
ShareInvestor
Swissotel Merchant Court
HSBC
Jurong Town Corporation (JTC)
Chevron Oronite Pte Ltd
SATS
Urban Redevelopment Authority (URA)
SIM University (UniSIM)
Holiday Inn Singapore Orchard City Centre
Raffles Singapore Hotel
ONE°15 Marina Club
Tokio Marine Insurance Singapore Ltd
SMART Investment & International Property Expo (Marina Bay Sands)
Golden Village
InterContinental Hotel (Singapore)
University of South Australia Alumni
Tiffany & Co
Ramada Hotel
INVEST Carnival 2015 (Singapore Expo)
Hotel Jen Orchardgateway
Entrepreneur's Organization (Singapore Chapter)
SAFRA Jurong
Samsung
BNP Paribas
Maybank Kim Eng
Chip Eng Seng Corporation Ltd
Synergy Financial Advisers Pte Ltd
Holiday Inn Singapore Atrium
Pan Pacific Singapore
ParkRoyal on Beach Road
ComfortDelgro
One Farrer Hotel & Spa
SAFRA Yishun
DeClout Limited
Junction 8 Shopping Mall
AIG
Grand Park City Hall
Great Eastern Life
Singtel
Joo Chiat CCC
ParkRoyal on Kitchener Road
INVEST Carnival 2016 at Bedok Mall
Pan Pacific Orchard
Sincere Fine Watches
CPF
Metro Singapore
ST Microelectronics
CPG Corporation Pte Ltd
Dell EMC
MOH Holdings
DB Schenker Singapore
EZ Link
Tim Palace Restaurant
M Hotel Singapore
Sherton Towers Singapore
Kaplan Singapore
CapitaLand
Sony
United Overseas Bank (UOB)
RHB Bank
MediaTek
Bank of China
Singapore Swimming Club
NCS
Park Hotel Clarke Quay
Giant
Ferrero Rocher
Sky Garden
HometeamNS Bukit Batok
Huttons Asia Pte Ltd
Allied World Insurance
Deliveroo
SoftwareONE
Hanbaobao Pte Ltd
Bank Julius Baer & Co. Ltd
IQVIA
BMC Software Asia Pacific Pte Ltd
Port Authority of Singapore (PSA)
ABB
Nanyang Polytechnic (NYP)
Manulife Singapore
NTU (Nanyang Technological University)
Our seminars and talks are suitable for all types of audiences and events, including:
Private & Public events
Corporate events
Product launches
Investment Seminars
Property launches
Corporate lunch time talks
Clubs & Societies
Bridal/Wedding Shows
Charity events
Any other events/functions/occasions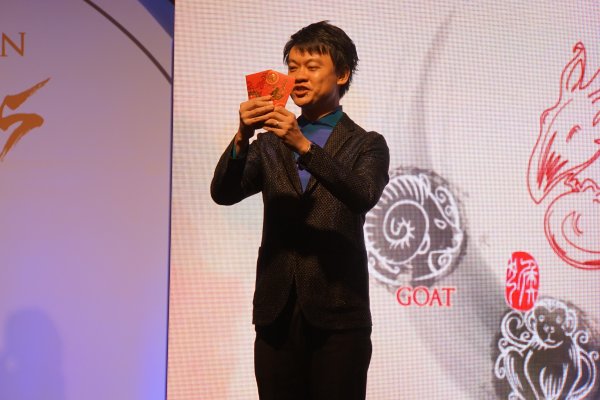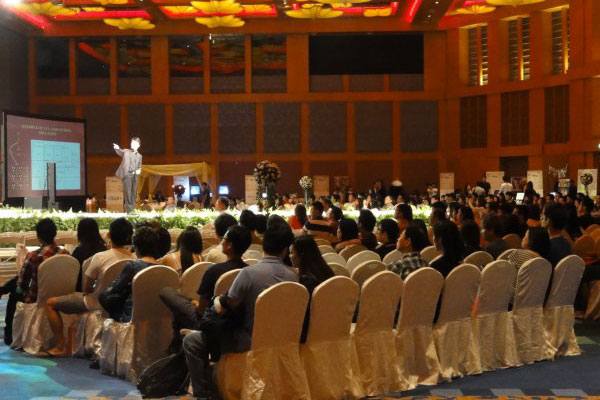 Some of our popular topics/talk contents are:
Feng Shui & Chinese Astrology for Year 2016
Feng Shui for Property Investments
Feng Shui for Residential
Feng Shui for Wealth, Health and Marriage
Bazi Destiny Analysis for Career, Marriage/Relationships and Health
Bazi Destiny Analysis Applications for Human Resource Management (HRM)
We are able to customize our content to fit any topic and length of time specified by you.
If you want an unusual, entertaining and informative Feng Shui seminar or talk, look no further. Call us now at 98299670 or email us at david@cmgconsulting.com.sg to find out how we can help you make your event a success.
If you are an events organiser, we are happy to work with you to bring our one of its kind Feng Shui talks to your clients. Please contact us for more information.